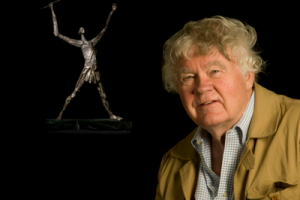 Dr. James W. Flannery
Executive Director
W.B. Yeats Foundation
Winship Professor Emeritus Arts and Humanities
Emory University
James Flannery's mother grew up in an Irish-speaking family in West Clare and her father was a revered local seanachie, sean nós singer and traditional musician. Jim's father was raised on the banks of the River Shannon near the legendary sixth century monastic community of Clonmacnoise. A deeply committed nationalist, his father fought in the Irish War of Independence while, as a singer, he was steeped in the republican ballad tradition that inspired Ireland's struggle for freedom. Jim traces his own lifelong interest in Irish culture to the childhood influence of his parents.
A producer, stage director, singer, scholar and teacher, Jim has an international reputation as a specialist in the dramatic work of William Butler Yeats. His book, W.B. Yeats and the Idea of a Theatre: The Early Abbey Theatre in Theory and Practice (Yale 1976, 1989), is considered the definitive study of Yeats's aesthetic of practical work in the theater. As a director, Jim's imaginative stagings of the challenging plays of Yeats at leading Canadian, American and Irish professional and university theaters have won critical acclaim. From 1989 to 1993 he was the Executive Director of a Yeats International Theatre Festival at the Abbey Theatre, the National Theatre of Ireland, where his productions stimulated debate on a wide range of political, social, philosophical, religious and cultural issues while demonstrating that, when staged effectively, Yeats is one of the most radically adventurous and exciting dramatists of our time. Jim is currently preparing a book based on his wide experience as a Yeats director titled Memories and Prophecies: A Theatrical Analysis of the Plays of Yeats.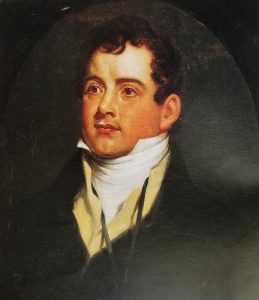 Jim has also achieved distinction as a one of the foremost interpreters of the beautiful art songs of Thomas Moore. His book/recording, Dear Harp of My Country: The Irish Melodies of Thomas Moore, in which as a singer he is accompanied by the distinguished harper Janet Harbison, is a combined artistic and scholarly examination of this seminal figure in the history of Irish literature and music.

Click and listen to selections from dear harp of my country that demonstrate the ravishing beauty of Moore's lyricism, the further of his love of Ireland and his fierce commitment to the cause of Irish freedom.
Jim is at work on another book/recording, Heart Mysteries: Traditional Love Songs of Ireland, that focuses on the nineteenth and twentieth century effort after Moore to carry over into English the genius of the Gaelic tradition in poetry and song. That effort had a powerful influence on the exquisite lyricism for which the poetry and plays of Yeats are noted. The long breath-lines of Yeats with their subtle moment-by-moment rhythmic changes and a delicate modulation of internal rhymes and half rhymes – all borrowed from the Gaelic language – were characteristic of Yeats's unique poetic voice. As a singer, reciter of poetry and Yeats director, Jim is known as a master of these highly musical modes of expression. See the Heart Mysteries page on our website for a sampler of the pieces to be included in the recording as well as a description of the many variations on the theme of love to be explored in the accompanying book.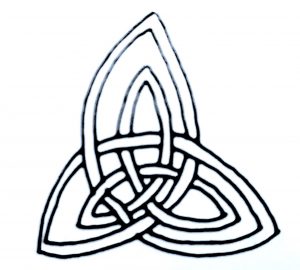 Jim came to Atlanta in 1982 to found the theater program at Emory University. In 1989 he founded the W.B. Yeats Foundation, which has produced a regular series of lectures, concerts, poetry readings, symposiums and exhibitions designed to gain a greater understanding and appreciation of Yeats and Irish culture in general. His PBS film of A Southern Celtic Christmas Concert won the 2012 Southeastern Emmy Award for Outstanding Achievement in Arts and Entertainment and has since been broadcast regularly as a Christmas special on PBS stations across the country.
Among his many honors, Jim is the recipient of a Georgia Governor's Award in the Humanities for his efforts with the Yeats Foundation demonstrating the contributions of Ireland to the distinctive culture of the American South. Jim has also made a strong commitment to promoting peace and reconciliation through the arts in Northern Ireland, in recognition of which the University of Ulster granted him an honorary doctorate. The citation noted that, "The quality that informs all of Jim's academic, creative and performance work is that he translates ideas into action and thereby shows how thrilling an idea can be when it is realized physically." Jim has regularly been named one of the "Top 100" most prominent Irish-Americans by Irish America Magazine as one of the major spokesmen for Irish culture in the United States.
James Flannery is a Phi Beta Kappa graduate in music and English from Trinity College, which also granted him an Honorary Doctorate in recognition of his multiple accomplishments as an artist, scholar, cultural activist and teacher. In addition, he holds a Master of Fine Arts in acting and directing from the Yale School of Drama as well as a Ph.D. in Anglo-Irish literature and drama from Trinity College, Dublin.
"Reflections on Celtic Spirituality"